Cité-Limoilou is an important and attractive borough of Quebec City. Important because of its 22 km2 surface area and its population of 107,885 inhabitants (in 2016). It can certainly be described as attractive because of its cultural life and the heritage and historical sites that inhabit it.
If you're thinking of moving to the Capitale-Nationale, Cité-Limoilou could be an excellent choice! And here are its characteristics and advantages explained right below!
Saint-Sacrement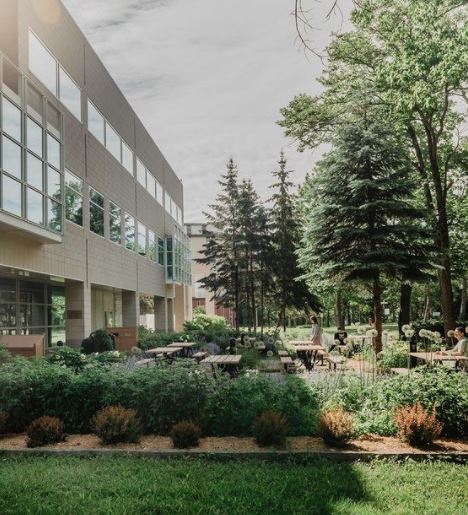 Located right next to Sainte-Foy and the huge Université Laval campus, the Saint-Sacrement neighborhood is a peaceful place whether you are a student, a young professional, or a family member. With a population of approximately 10,835 inhabitants, this corner of the Cité-Limoilou has everything to make you happy. Its many bus lines will take you anywhere you want to go: from delicious restaurants to Old Quebec.
The Saint-Sacrement district is also home to many educational institutions such as Cégep Garneau, Collège Stanislas, École Oraliste de Québec and Collège Saint-Charles-Garnier, to name a few. The latter has a history dating back to the 19th century.
Montcalm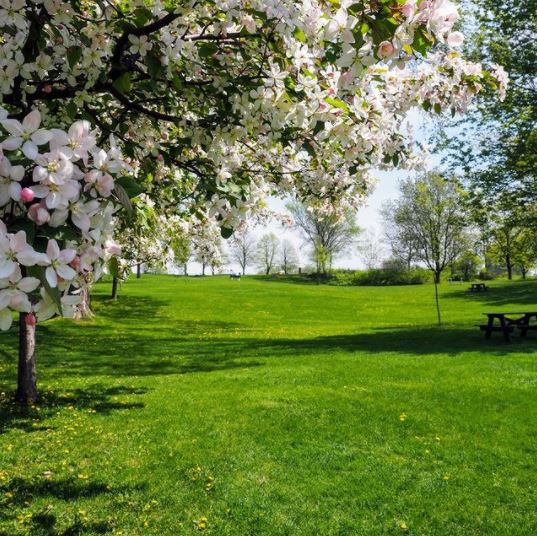 It is in this district that we find the Edwin-Bélanger concert hall on part of the Plains of Abraham (they extend over two districts) and the Musée national des Beaux-Arts de Québec on Grande-Allée Ouest. In addition to these two major attractions, the Montcalm district is home to Saint Joseph's Oratory of Quebec, a huge building symbolic of the Christian religion.
The district consists of a population of 13,640 inhabitants, bordered by chemin Sainte-Foy, boulevard René-Lévesque and Grande-Allée Ouest, and spread over 1.75 km. Of course, living in this neighborhood means that you will enjoy putting on your skates in the winter thanks to the Plains of Abraham ice rink, which turns into an inline skating rink in the summer.
Saint-Jean-Baptiste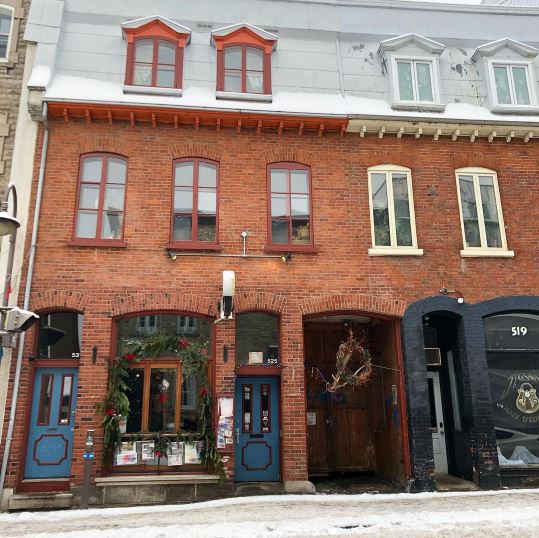 It is a place that reflects the quiet life of the neighborhood while being a stone's throw from downtown Quebec City. The Saint-Jean-Baptiste district is steeped in history, even on foot! Starting with Saint-Jean street, which extends for one kilometer inside the district and is full of authentic businesses. It had a population of 9,245 residents in 2016.
Bars, restaurants, and stores rub shoulders in a historic atmosphere worthy of New France with its period buildings. It is also in this area that you will find the Grand Théâtre de Québec where many artists have performed.
Vieux-Québec-Cap-Blanc-Colline parlementaire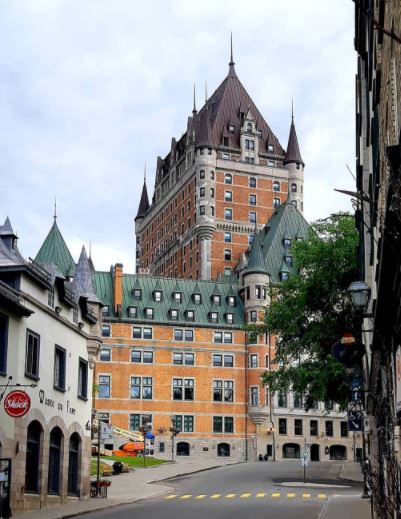 The district with the longest name of all those that make up the Cité-Limoilou, the Vieux-Québec-Cap-Blanc-Parliamentary Hill is undoubtedly the best known of the Capitale-Nationale.
Its European look and decor will not fail to impress the most history-hungry who wish to settle there. You only have to think of Saint-Louis Street, the Petit-Champlain district, the Fresque des Québécois and Place Royale to decide on your next visit.
Note that this is also a neighborhood where children are not numerous. In 2016, 74.3% of the families counted had no children, the neighborhood being more one-person households. There are only about 5770 inhabitants in this emblematic neighborhood of Quebec City, making it the least populated in Cité-Limoilou.
Saint-Roch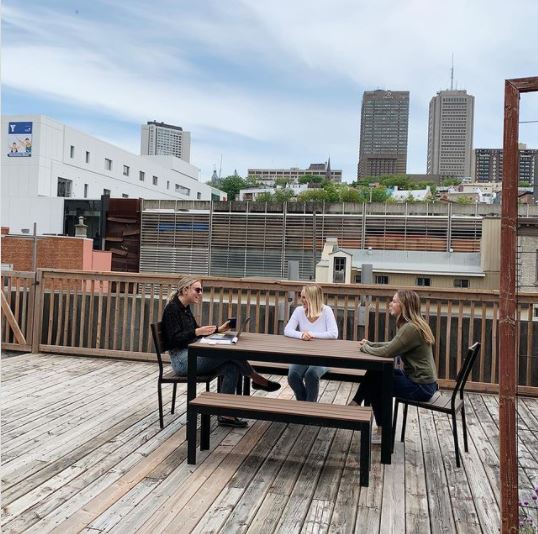 The Saint-Roch district is bordered by the Saint-Charles River to the north and by the Saint-Jean-Baptiste district to the south. It is located right next to Old Quebec. After decades of social and economic hardship, the Saint-Roch district is now home to many businesses and offices.
It is also home to hotels like the Pur and the Royal Williams, making it an ideal and convenient tourist destination. In 2016, the proportion of renters was 76.9% out of a population of 7,810. It is worth noting that the majority of the housing was built in 1960 or in the previous years. We'll let you know, in case you're shopping for an apartment in the area!
Saint-Sauveur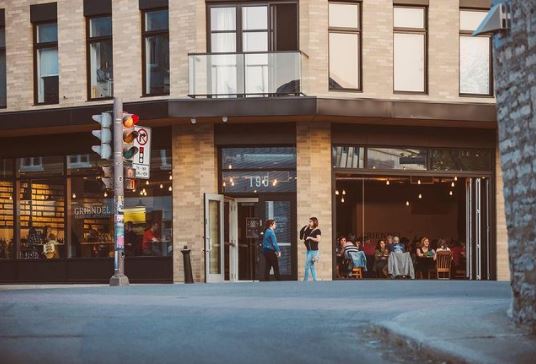 Good to know for the waterfront walker in you: the entire northern part of Saint-Sauveur is bordered by the Saint-Charles River! In 2016, it was the second most populated neighborhood in the Cité-Limoilou borough with 15,495 residents.
Couples without children are the majority on the territory (53.6%). This may be a good indicator for you if you are thinking of moving to Saint-Sauveur with or without children! In terms of housing characteristics, the same study shows that 69.1% of apartments have less than 5 rooms and that 62.2% were built in 1960 or earlier.
Renters also dominate the neighborhood with 77.6% against 22.4% of owners.
Several restaurants and bars are located in the populous neighbourhood, such as La Poutinerie, La Fabrique du smoked meat and the Brasserie artisanale Griendel.
Saint-Sauveur also has many secondary sector businesses: the Saint-Méthode bakery, Avico and Transfo-Soudure inc.
Vieux-Limoilou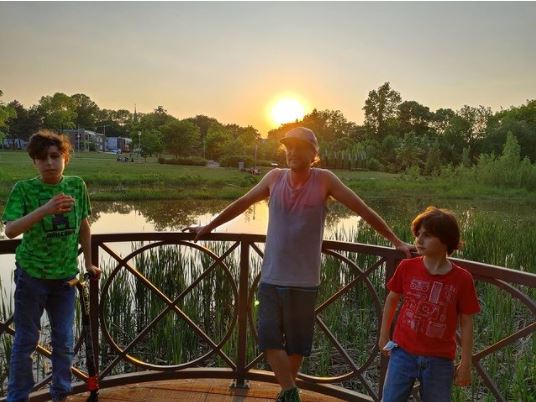 Vieux-Limoilou has two important parks such as the Cartier-Brébeuf National Historic Site, where you can admire the small Lairet River which flows from the Saint-Charles River. A place full of history in a lively and modern neighborhood! You can also enjoy the greenery at Lairet Park and even participate in the life of the neighborhood with the community garden located there.
The neighborhood has a large population (compared to the other eight) with 14,425 inhabitants (in 2016). Moreover, the 25 to 44 years old are the majority with 37.9% of the population of Vieux-Limoilou, followed by the 45 to 64 years old with 24.1%.
Lairet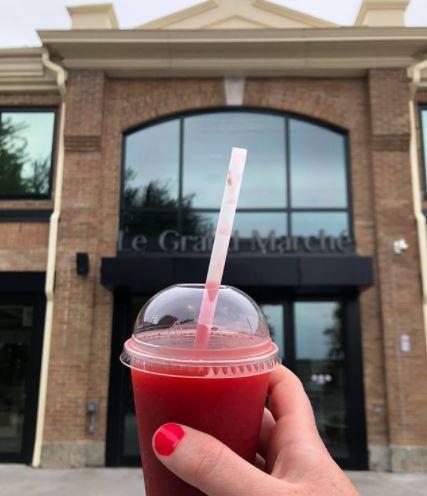 The Lairet neighborhood stands out for its population of 15,865 (in 2016), which ranks it as the most populous neighborhood in Cité-Limoilou. Along with Maizerets, it is also the northernmost district of the borough.
It is on this territory that we find the huge Centre Vidéotron (very practical if you want to walk back from a big show!), the Centre de foires de Québec and Le Grand Marché de Québec. The neighborhood is also easily accessible by car since it is bordered by two major highways in Quebec City: the 973 (Laurentian) and the 40 (Félix-Leclerc).
Another interesting point: the tenants are numerous! We are talking about 81.2% of tenants on the territory against less than 20% of landlords. You also have a good chance of finding yourself in a building with less than five floors if you decide to drop off your boxes in Lairet. In fact, 76.1% of dwellings were located in this type of block in 2016.
Maizerets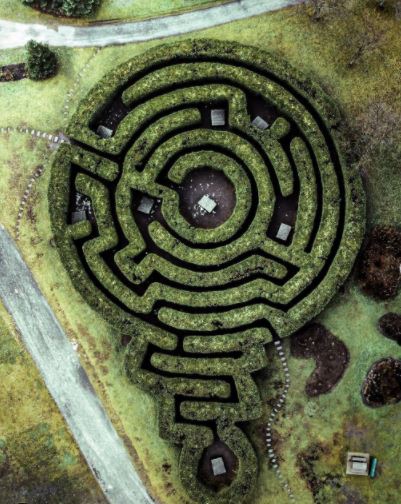 Along with its neighbor to the west, Maizerets is one of the two northernmost neighborhoods in Cité-Limoilou, but also one of the most populous (in third place)! Its 14,570 inhabitants (in 2016) were made up of 30.2% of residents aged 25 to 44 and 26.1% aged 45 to 64. Of this population, 42.7% were couples without children. The vast majority of the apartments have up to 4 rooms (64.3%) in case you are looking for exactly these characteristics or larger!
The name of the neighborhood also appears on the sign of businesses and great sites such as the restaurant Le Maizerets and the famous Maizerets estate on Montmorency Boulevard.
As you can now see, the borough of La Cité-Limoilou is vast and is divided into nine completely different neighborhoods that are distinguished by their population and their lifestyle. Each of their little "pluses" will conquer the heart of those who are thinking of moving there!