Increase your visibility with Kangalou
You want to increase your visibility to potential tenants? It is now possible with Kangalou! Different packages are offered for your ads on multiple partner platforms.
The basic functionality remains free and available for all, allowing you to create, manage, publish free ads and also share them on social networks. However, you can enhance your experience by adding additional services.
The package "First step" will generate a slide show that will be broadcast on Youtube. This will include photos and key information of your ad.
"Bounce" offers prority ads in addition to the slideshow. These are clearly identified as such and are positioned on top of search results. These ads are randomly selected and put forward in the top section of each search (four on the first page and two on the following).
"Jump", meanwhile allows an ad to be simultaneously on YouTube, LesPacs.com and the priority section of Kangalou.
Finally, "Sprint" offers maximum visibility for your ad. This package includes all the previous options, in addition to offering a publication on Craigslist.com and a preferential ad on Louer.com.
Kangalou worldwide
Kangalou is also for those seeking an international market. By subscribing to this plan, your ads are instantly translated into 16 languages and relayed on hundreds of portals in over 50 countries.
Note that the members of our partner organizations benefit from a discount up to 25% on all packages.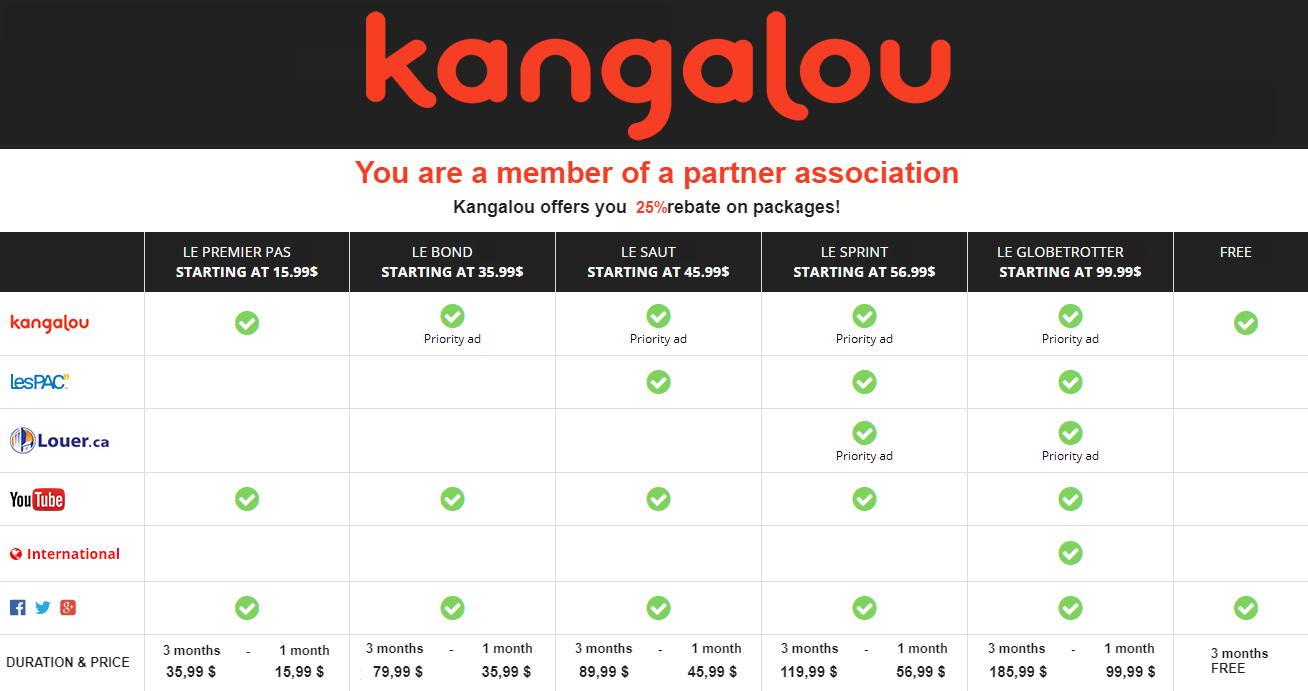 For more than 25 listings, please contact us.