Creating a Landlord Account - CORPIQ Member | Partner Association
1- Click on the ''Log in'' button at the top right on Kangalou.com

2- Select ''Create an account'' :

3- To create a landlord account, fill in the fields so that you can register correctly:
Note: Choose your partner association and enter the requested number. For CORPIQ, you must write the number on the back of your card and not the membership number.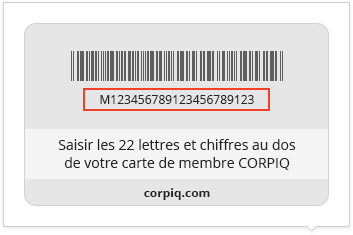 IMPORTANT
When you create your account, we send a confirmation link to the email address you used to create the account. Click on the link in the email to confirm. If you do not validate your address, you will not be able to access Kangalou.
If you did not receive the confirmation email:
- Check your spam or junk mailboxes;
- Check that the email we sent you was not filtered as spam or junk mail by your email system;
- If the email is not in these folders, add the address *@kangalou.com to your filter list of allowed addresses.
Tag words : CORPIQ, Partners, Account creation, Member, Number