The summer vacations may be slowly drawing to a close, but the start of the new school year can be a cause for celebration. How can it be? With our list of the best places to study in Montreal. You'll find plenty of cafés – they're right at the top of our list – but also other kinds of places like libraries where you'll want to open your books the moment you walk in the door.
Café des Habitudes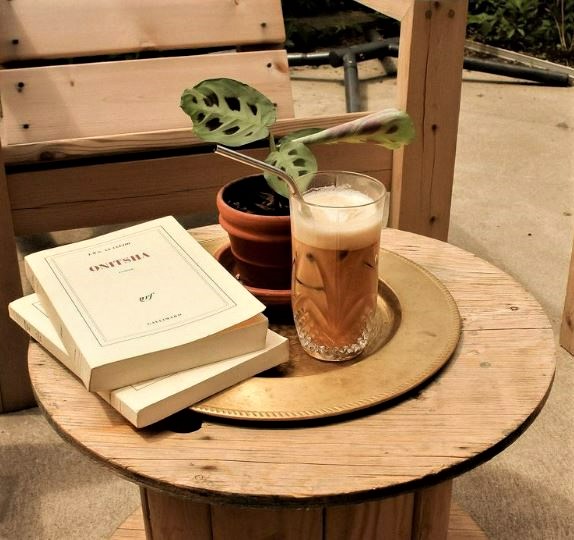 📍 1104 Saint-Zotique Street East – Rosemont
Beaubien and Jean-Talon subway stations
The coffee shop will be celebrating its second year in September. Given its young age, it's normal that you haven't yet set foot in it! But we invite you not to wait any longer, and to relax or work over a nice hot cup of coffee. Café des Habitudes has plenty of plant-based options.
It's also a great place to practice your creativity or discover new activities, as the establishment offers different workshops throughout the months.
Cardinal Tea Room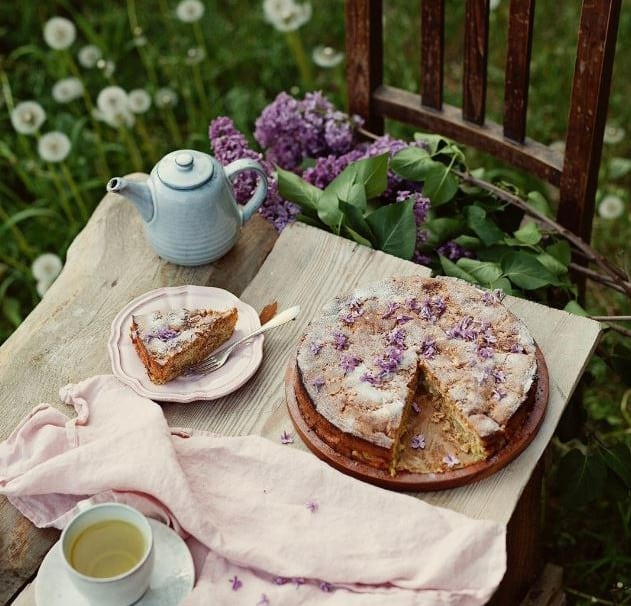 📍 5326 Saint-Laurent Boulevard
Laurier and Rosemont subway stations
How to describe this place without using all the synonyms of the word "impressive"? It's virtually impossible, so impressive is this hidden Mile End gem.
Located on the second and third floors of a building that reveals nothing, the Cardinal tea room only shows its true colors once you're inside.
It's on the second floor that you'll discover a warm, subdued light worthy of an English tea room. The ordering counter is on this floor, as are several seating areas. You can admire the mezzanine on the third floor, or venture up there if you prefer! It's quiet as can be, and perfect for studying, working, or enjoying a British cultural immersion right in Montreal.
If you'd like your visit to be a little more eventful, you can always drop by in the evening to sample some delicious alcoholic beverages!
Tommy Café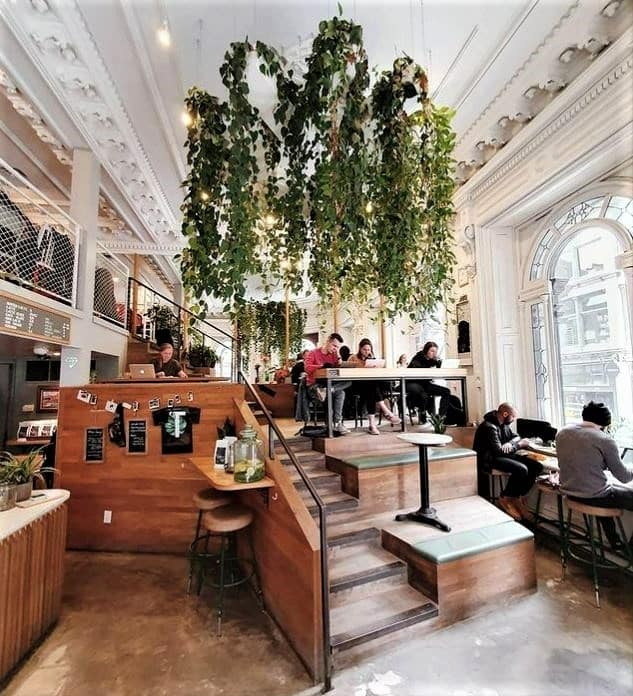 📍 200 Notre-Dame Street West
Place-d'Armes and Square-Victoria-OACI subway stations
There are now 6 Tommy Café locations in Montreal. However, the address we'd like to introduce you to in this article is the one on Notre-Dame Street West.
Located on the second floor of the splendid British Empire Building, Tommy Café is the ideal place to study in daylight. Its large windows let in the sun's rays, both weak and strong, and the architecture gives the impression of being in another century. But be warned: the majesty of the setting may distract you!
Cha Noir Tea House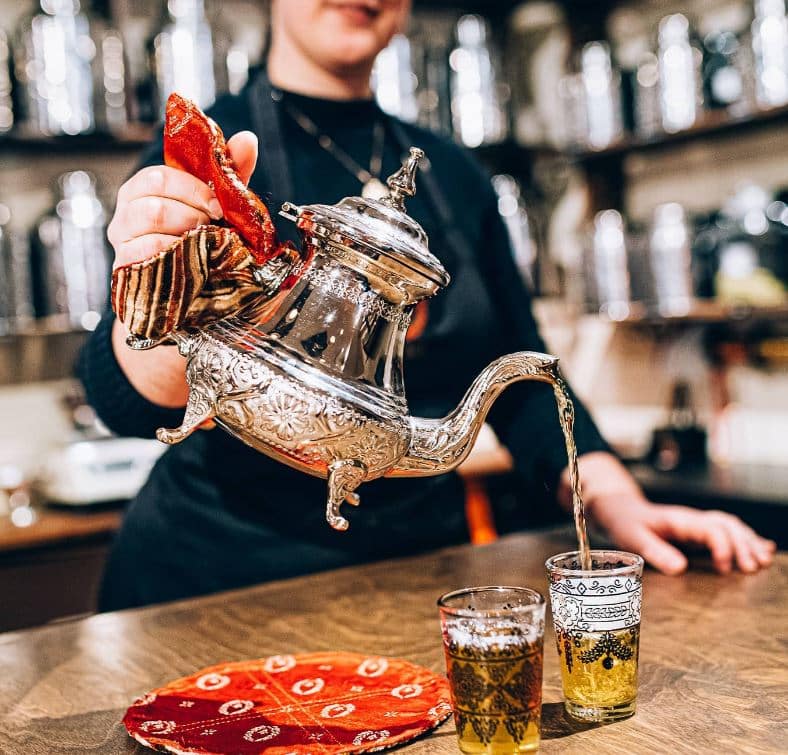 📍 4611 Wellington Street
Verdun and De l'Église subway stations
For something a little different from cafés, we'd like to introduce you to the Cha Noir Tea House, which, as its name suggests, offers a wide selection of teas and herbal teas!
This business in the heart of Verdun is perfect for sipping a nice cup of hot liquid in winter, and equally tasty but more refreshing versions in summer.
The small terrace at the rear of the Cha Noir Tea House is ideal for quiet reading in the fresh air.
Café DAX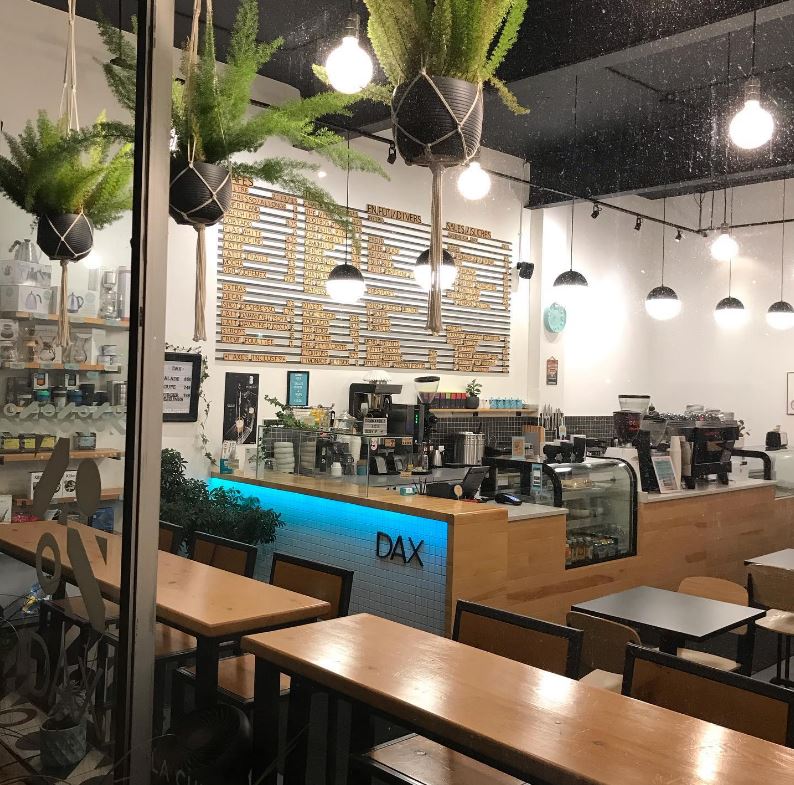 📍 1461 Van Horne Avenue
Outremont Subway Station
While you're looking for a place to study on beautiful Van Horne Avenue, chances are you'll be tempted to enter Café DAX out of sheer curiosity or an urge to sample their vast selection of coffees and pastries.
The rather small space lends it a serene atmosphere that everyone needs to work diligently. On warmer days, a terrace is open at the front to let you take in the neighborhood life.
Note that in addition to the many caffeinated beverages Café DAX has to offer, it also boasts a great selection of wines. Perfect to reward yourself after a long afternoon of study!
Anticafé Hochelaga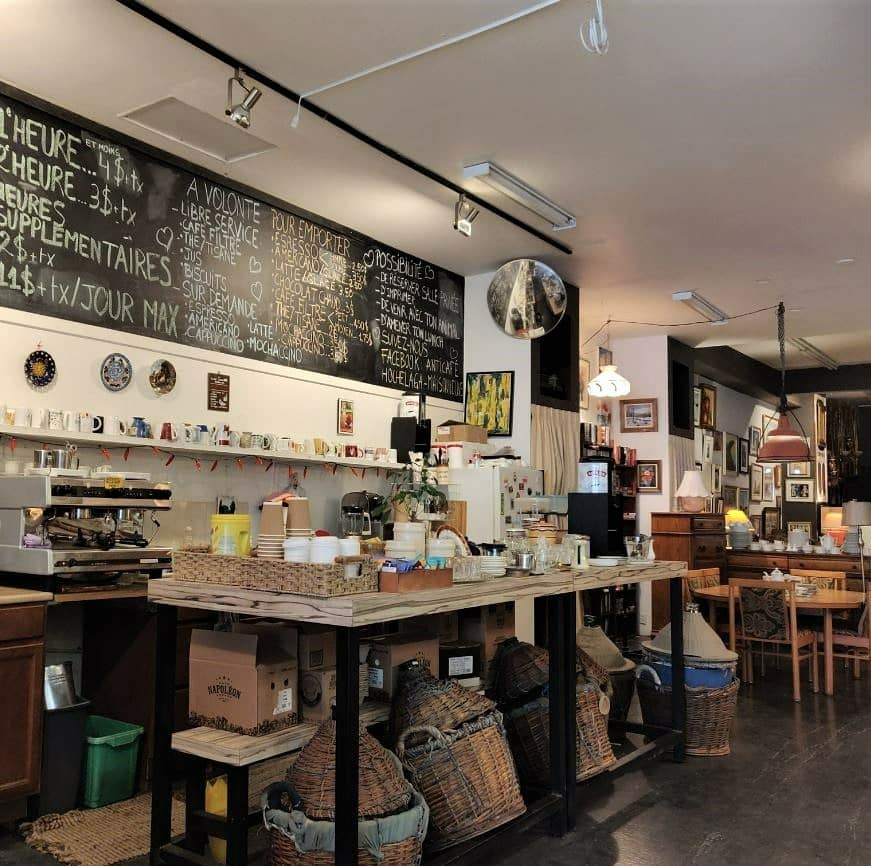 📍 3989 Ontario Street East
Joliette Subway Station
This café is like a library, where you can study and chat without having to whisper. It's really the eclectic style of Anticafé Hochelaga that gives it its charm and conviviality, and for good reason! The business doesn't just serve hot drinks, it also wears the hats of an antique dealer and secondhand dealer.
That's why you'll feel just as at home reading a romance novel, a collection of poetry or a cookbook!
Caravane Café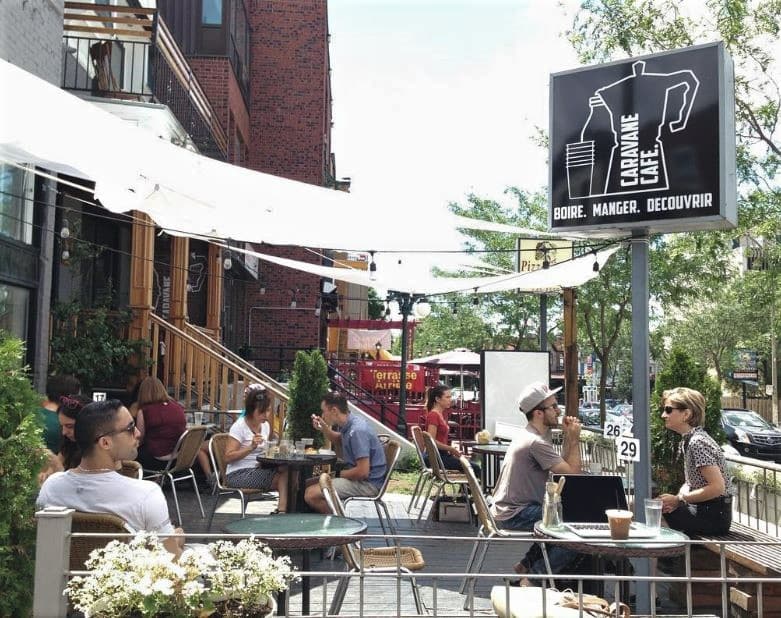 📍 3506 Lacombe Avenue
Côte-des-Neiges Subway Station
Whether you're a student at the Université de Montréal, a resident of the Côte-des-Neiges borough or just a visitor to your own city, Caravane Café is the place to stop for a great coffee, a pastry or a full meal.
That's right! Caravane Café is also a restaurant where you can enjoy brunch, lunch and a sweet treat. There's plenty of space to set up your computer, your notebooks or just you and your coffee. And because it's located on the UDEM campus, you'll find it quiet to study or read, especially during exam periods!
Cordova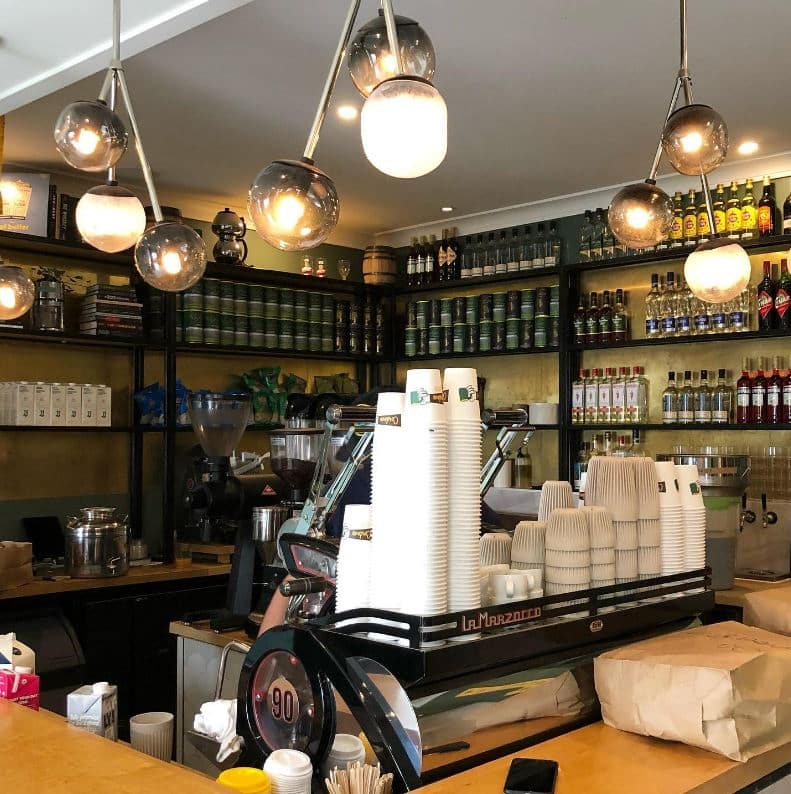 📍 4606 Notre-Dame Street West
Place Saint-Henri Subway Station
We now invite you to head for Saint-Henri, that southwestern borough that never ceases to surprise. It's at the corner of Square Sir-George-Étienne-Cartier that you'll find the front door of Cordova, a café that alternates caffeinated drinks with alcoholic ones.
It's actually possible to have a good cocktail at Cordova after hard work, or simply because you don't have to study at the time!
It's a charming place that only Saint-Henri can offer! A special mention goes to the beautiful wooden terrace, where you can admire Notre-Dame Street with a coffee (or cocktail!) in hand.
The libraries
We couldn't miss these places where the hot drinks don't flow, but where tranquillity and resources abound!
Marc-Favreau Library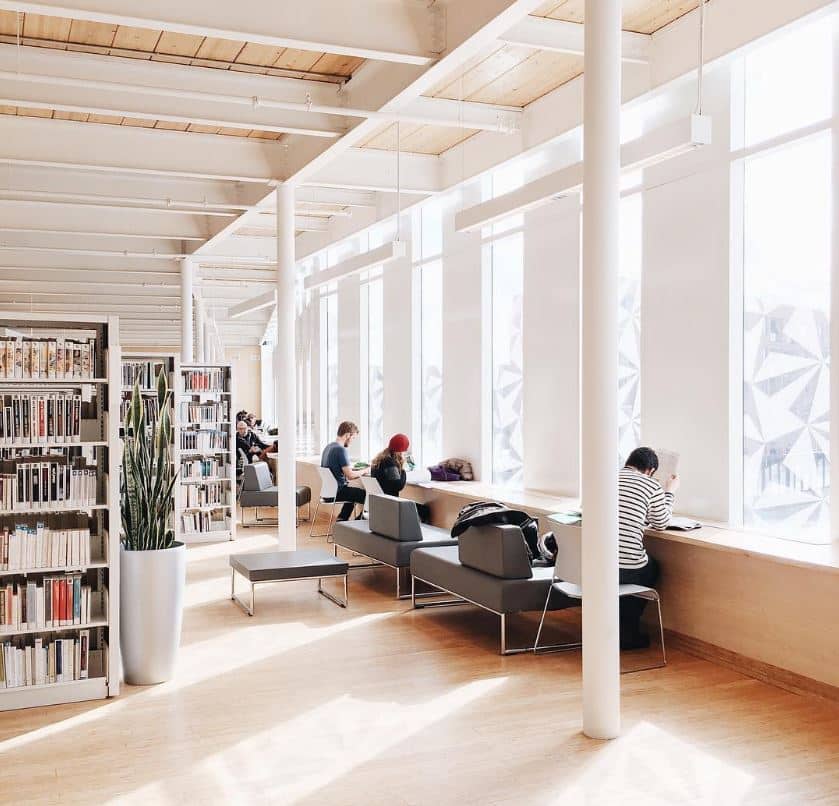 📍 500 Rosemont Boulevard
Rosemont Subway Station
Maisonneuve Library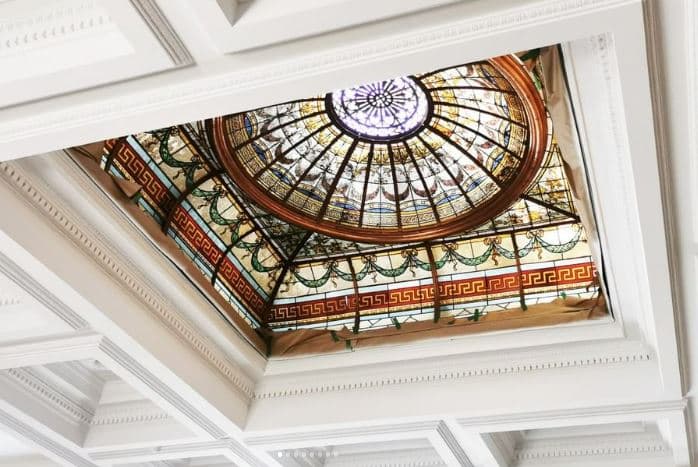 📍 4115 Ontario Street East
Pie-IX Subway Station
Plateau-Mont-Royal Library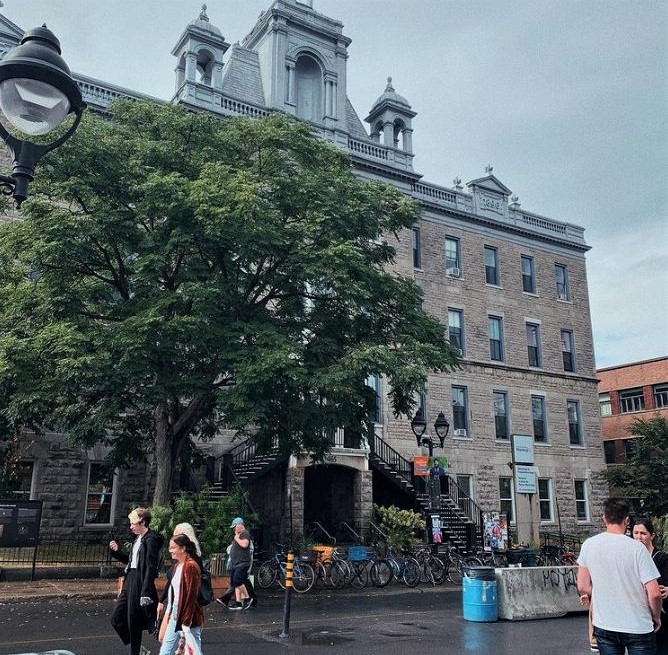 📍 465 Mont-Royal Avenue East
Mont-Royal Subway Station
BAnQ Great Library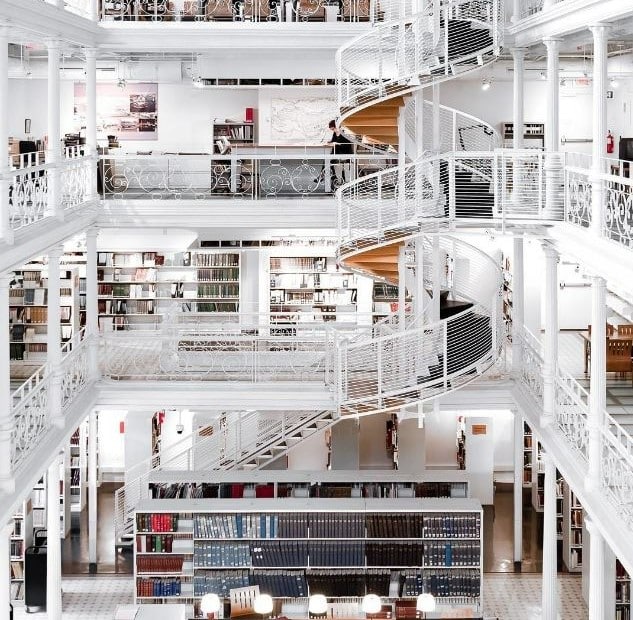 📍 475 de Maisonneuve Boulevard East
Berri-UQAM Subway Station
Westmount Public Library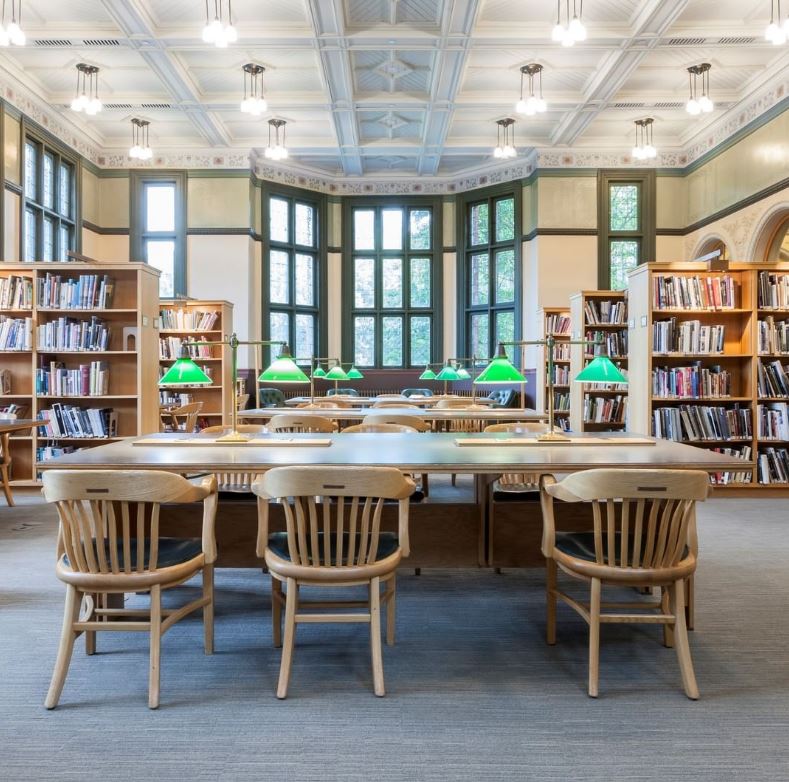 📍 4574 Sherbrooke Street West
Vendôme and Atwater subway stations
With class back in session and the leaves already starting to change color, there's nothing more comforting than a nice cup of coffee or herbal tea, especially for studying! Where will you visit first?