Description of the apartment
LEASE TRANSFER
DECEMBRE IS FREE!

We leave our beautiful and fully renovated accommodation for December (flexible date). The location is simply perfect: Saint-Gérard corner Jarry (2min walking from the metro), green alley in the back, pleasant neighborhood, all services are within walking distance.

The apartment was completely renovated in January 2020, and everything is thought out to maximize space and storage. It's a perfect size for a couple. All appliances are new (fridge, oven, dishwasher, washer-dryer).

*Lease until July 2021, renewable.
*Mandatory Credit Inquiry
*Pets are officially not allowed, but the owner said yes to our cat so to be seen with him.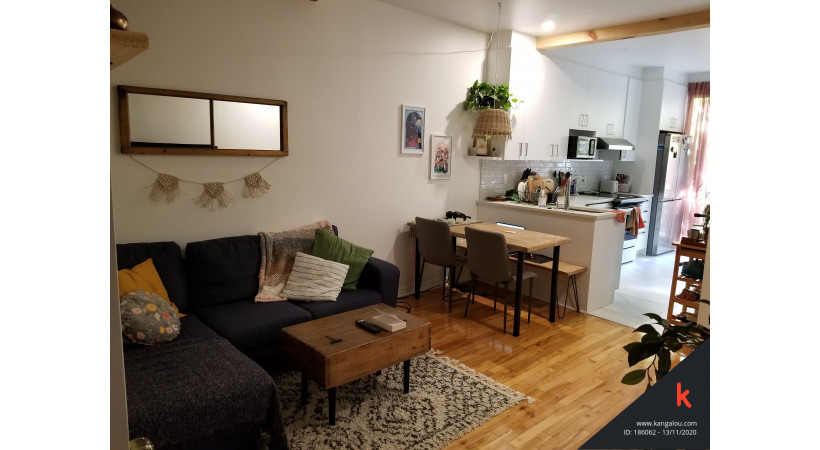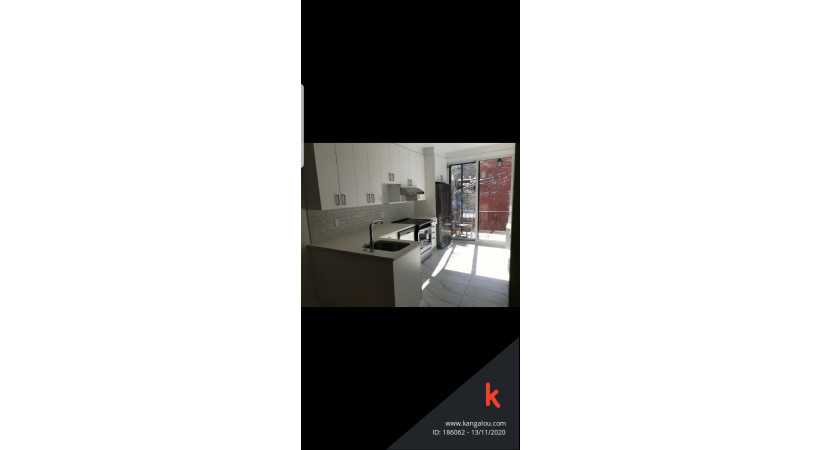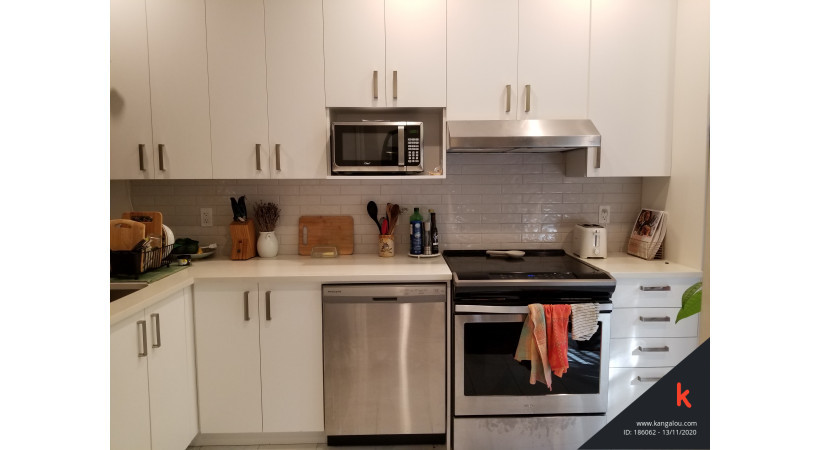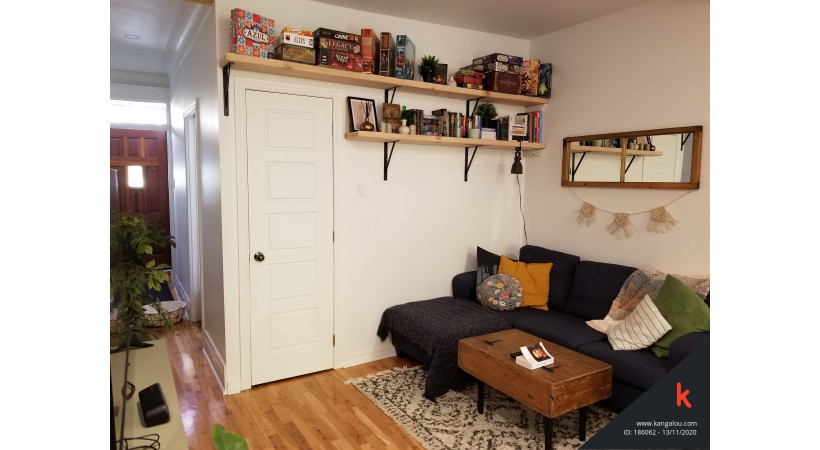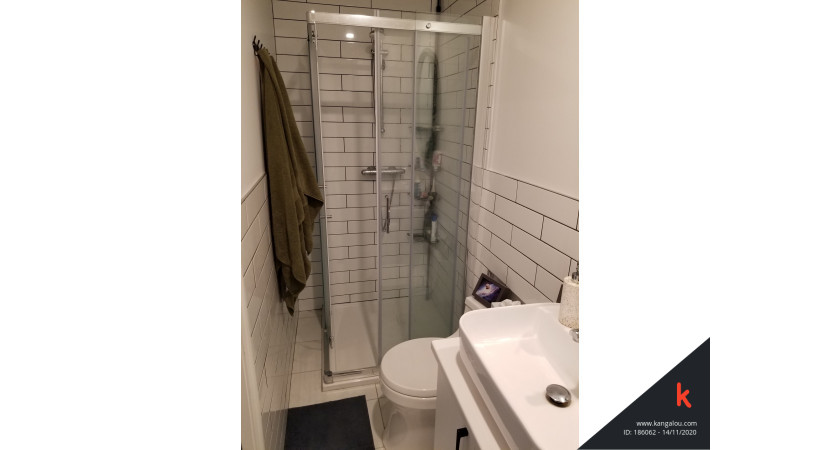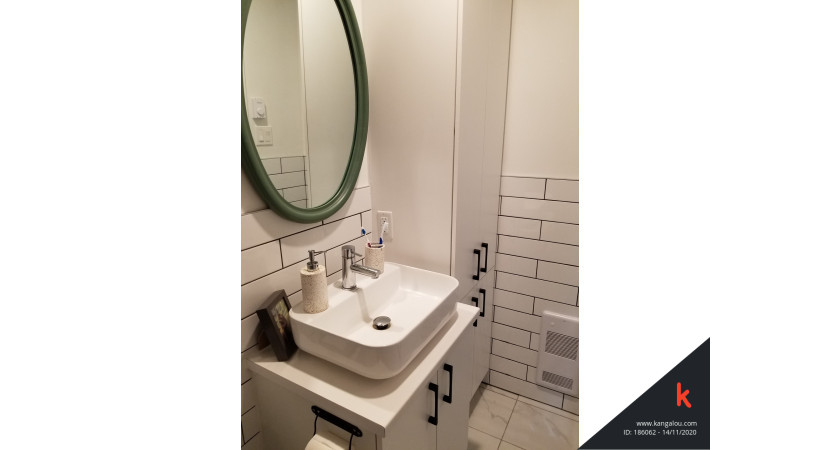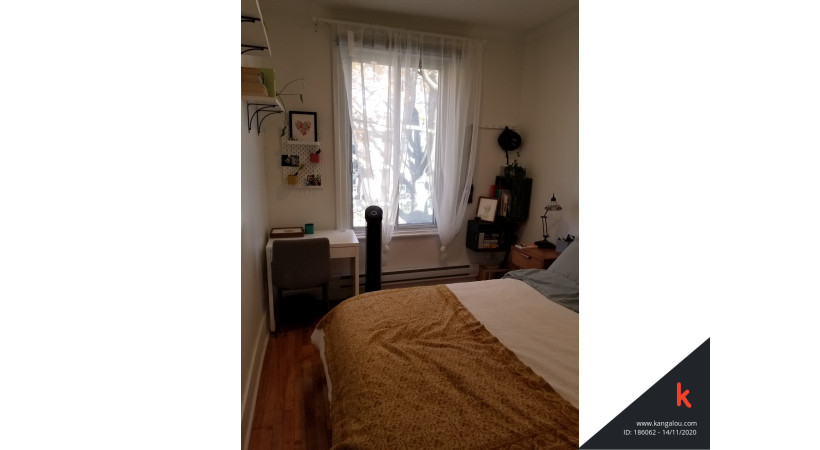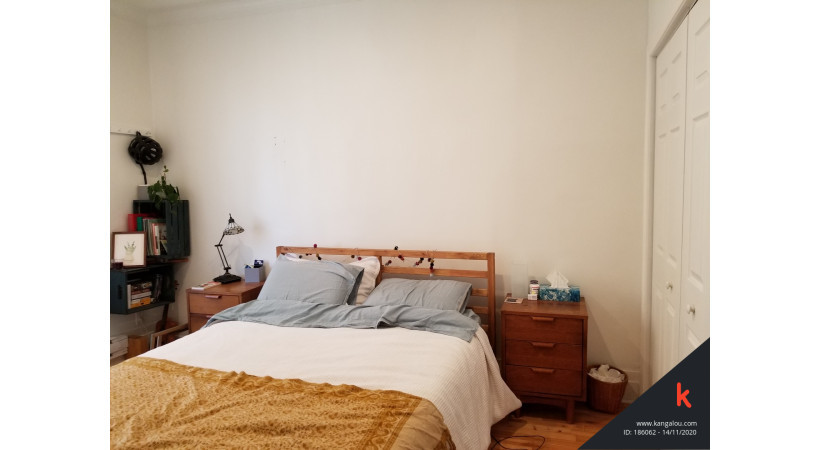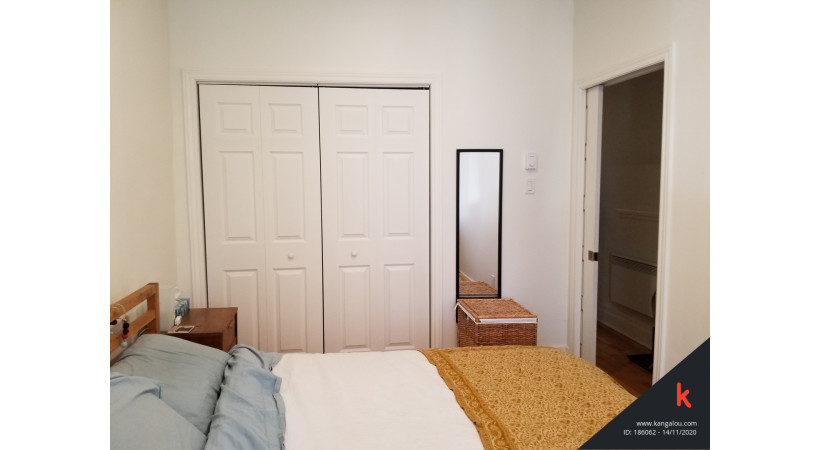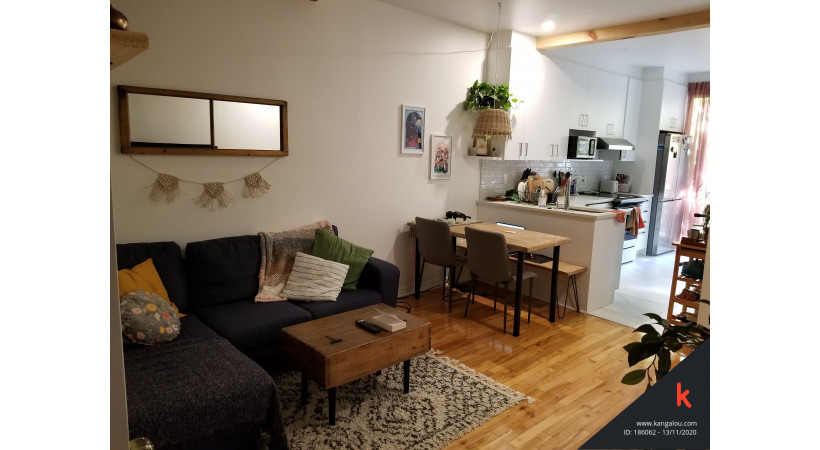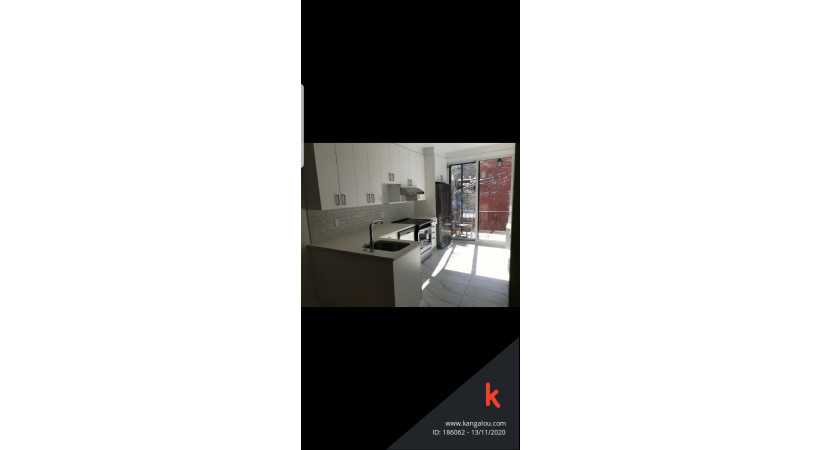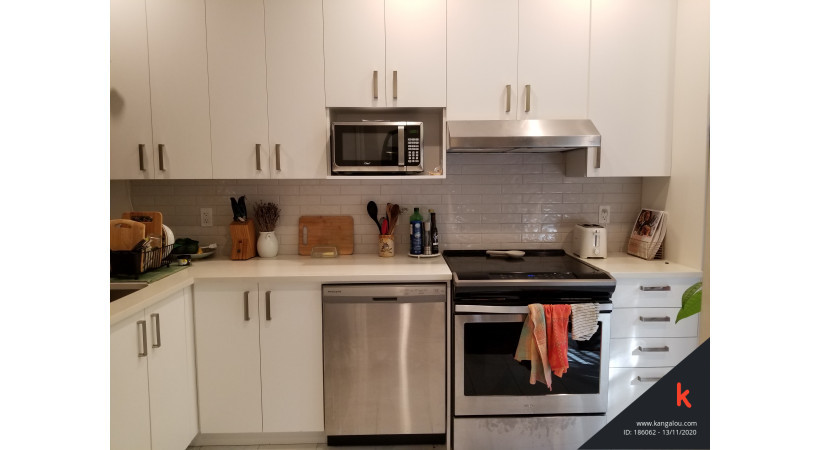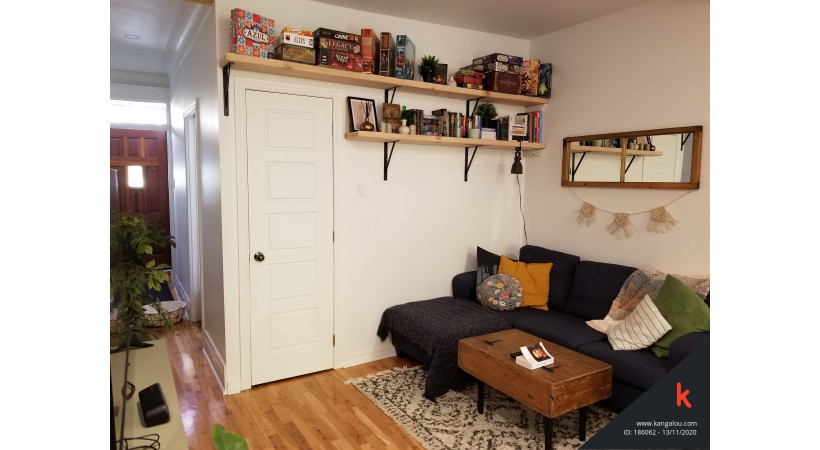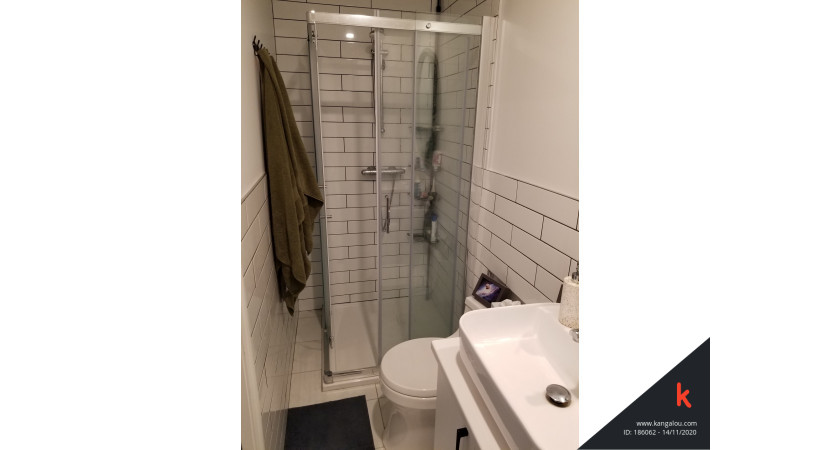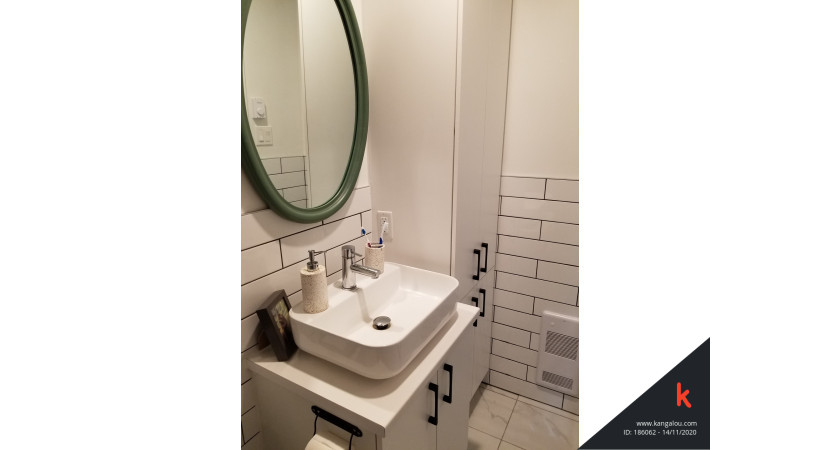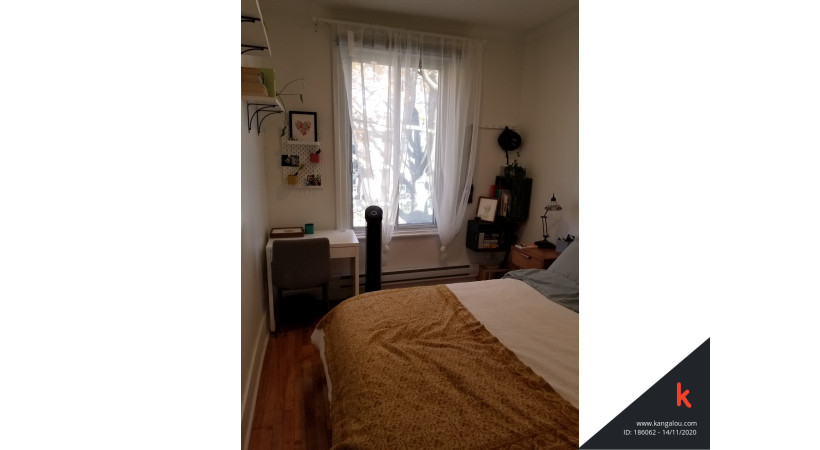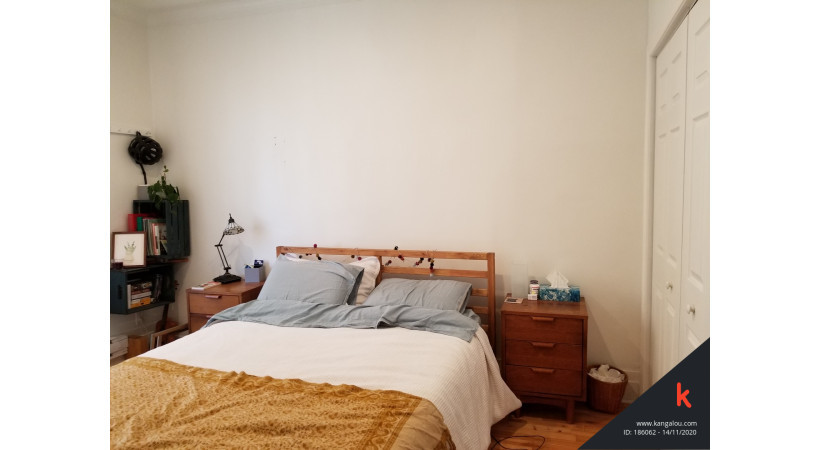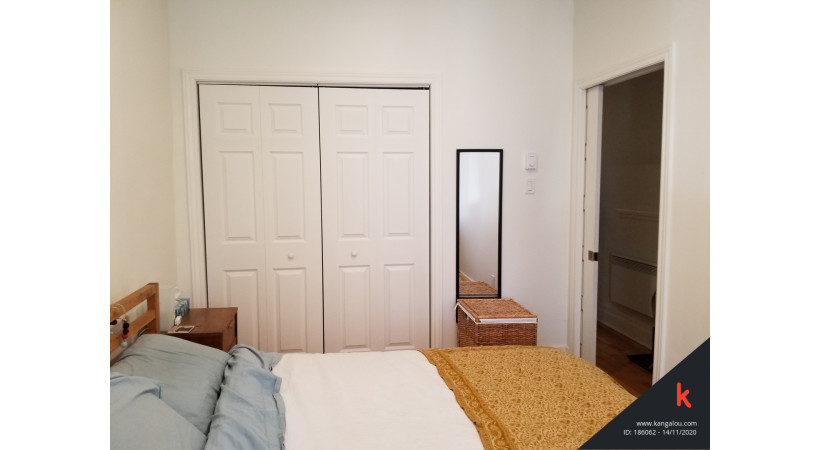 Specifications of the apartment
General information
Number of rooms: 1
Floor: 2
Number of bathrooms: 1
Size: 51 m2 (550 ft2)
Availability: Already rented
Proximity
Kindergarten
Schools Primary school
Stores Grocery store, Fruit store, Bakery, Butcher shop, SAQ, Restaurants, Hardware store, Coffee shop, Pharmacy
Park Children's toys, Children's paddle pool, Dog park, Pool
Health Medical clinic
Inclusions
Appliances Fridge, Stove, Washer, Dryer, Dishwasher
Interior details
Washer and dryer connectors
Storage
Important criteria
Open space
Balcony
Great location
Ideal for young couple
Ideal for single person
Big kitchen
High ceiling
Renovated
Green lane
Condo style
This unit is already taken, you will not be able to contact landlord.
This unit is already taken, you will not be able to contact landlord.
More information on Safety
Kangalou ensures that each advertiser agrees to respect the terms and conditions of the site, if you notice a questionable listing let us know: info@kangalou.com.
Kangalou will carry out the usual checks. If it is found that the Terms of Use of the site are not respected, the suspicious account will be suspended and the rights to use Kangalou will be revoked.
Kangalou does not control, messages or information found on any Kangalou service; Therefore, Kangalou expressly disclaims any liability for services and actions resulting from your participation in the service. The website validates the owner's e-mail and does not make any judgment about the person, the quality of the accommodation or the characteristics of the individual.
Verified owner
The verified symbol means that the identity of the owner or manager has been verified by the ProprioEnquête team. This identification protects tenants from the risk of fraud.
Close