Please add your buiding and apartments beforehand
1- In the My Ads menu click the button Add an Ad

2- Choose the building.
3- Choose unit.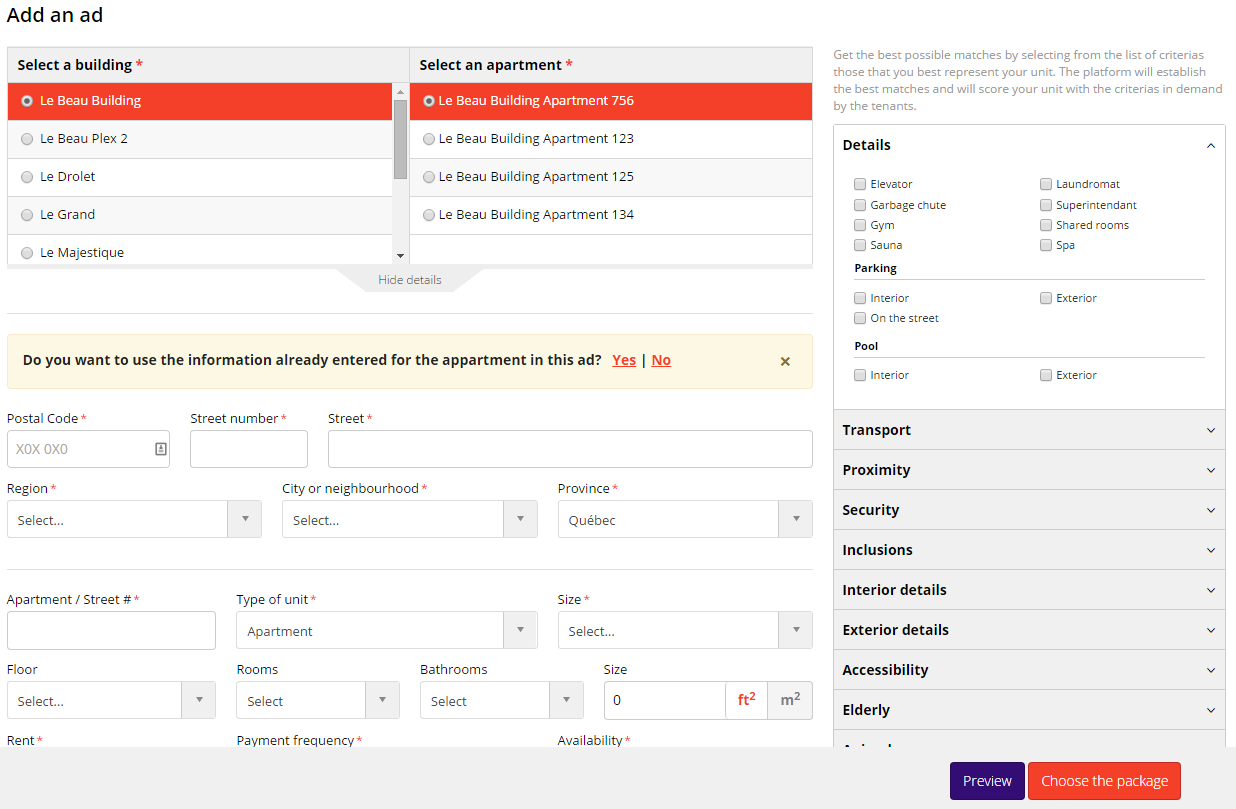 4. Select YES to complete the fields of the announcement.
Note: Validate the information entered. It is best to make patches in the corresponding details of the property or housing in order to retain for the future)
5- Click on choose the package.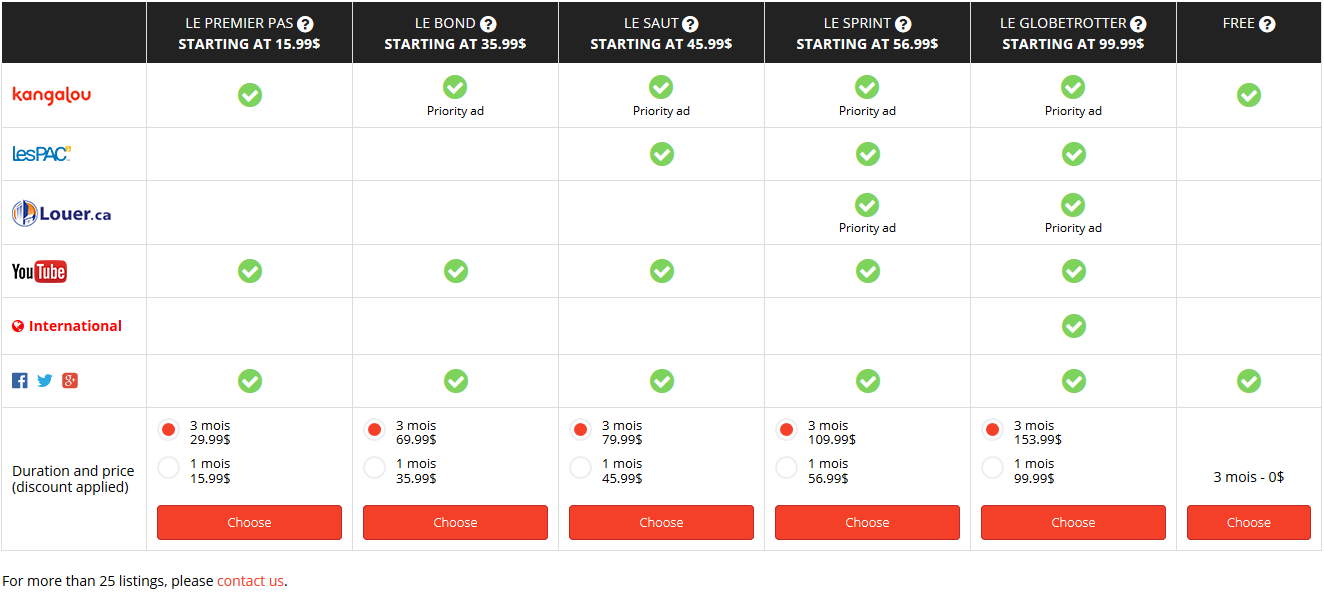 6. Choose the desired package and publication time of the announcement and click on Select.

7- Your ad found in this section to Publish ads
Note: You can add another ad by repeating step 1
8. Click Publish these listings to make payment
VALIDATION AND PAYMENT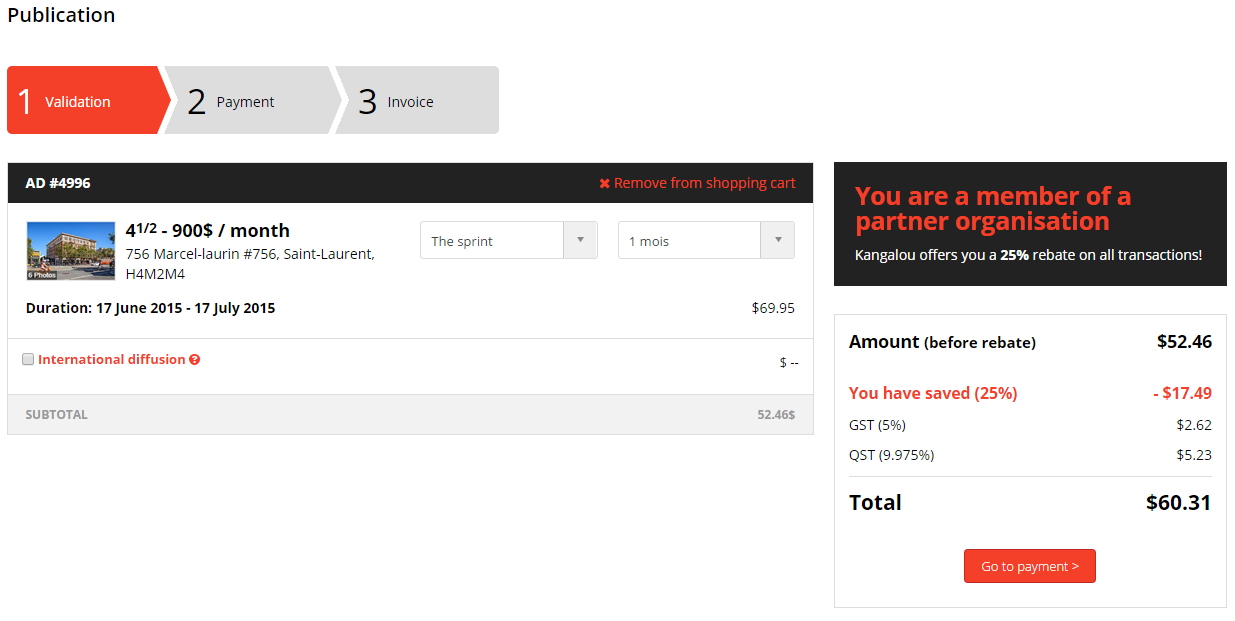 9. Validate and modify your selections and click go to payment
Note: It is possible to add the international option at this stage by checking the check box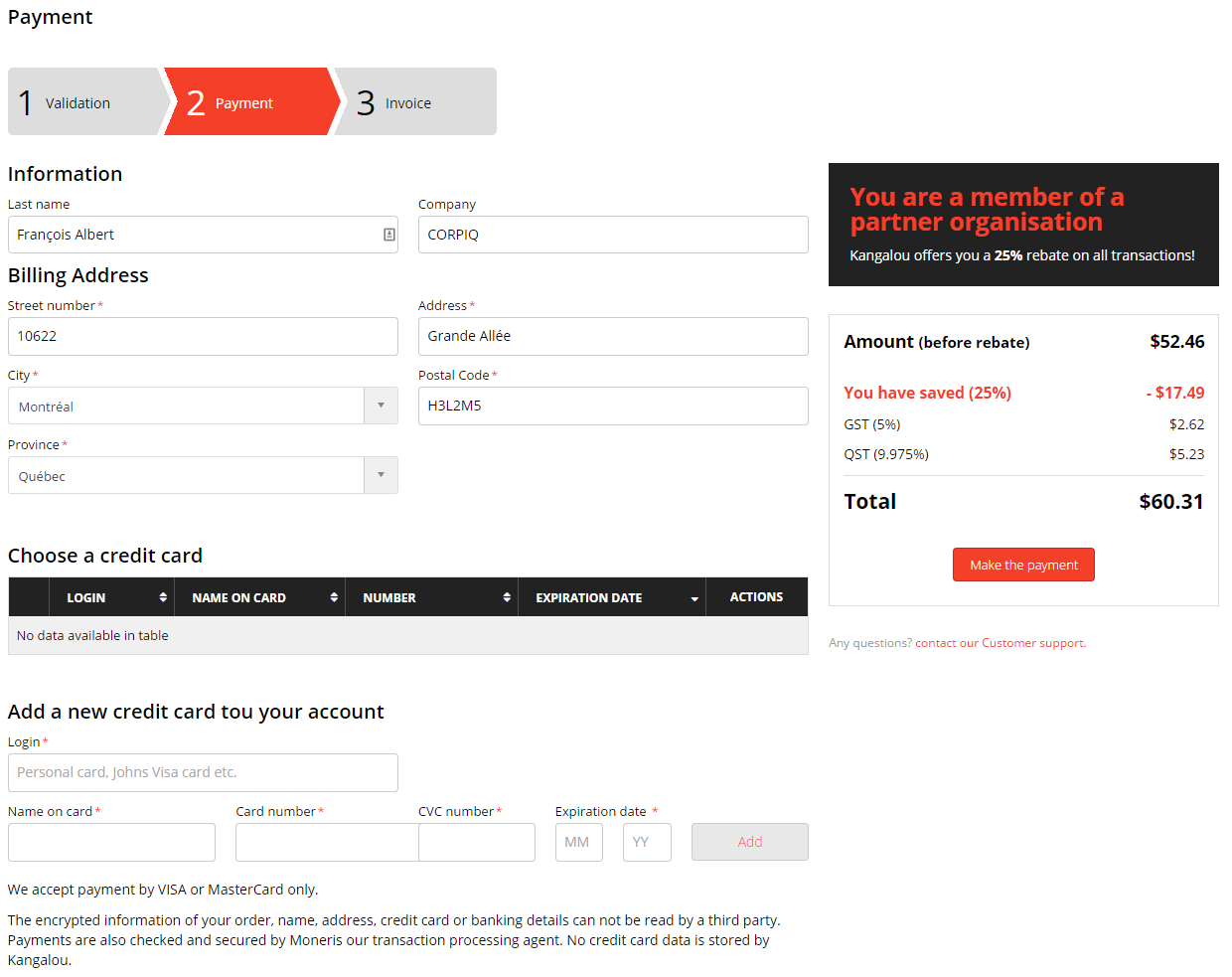 11- Your profile information will be added automatically. Fill if necessary.
12. Select an existing credit card or add a credit card
to. Identify the card to add (Personal card, office card ...)
b. Enter the information of the credit card
Note: Kangalou does not retain any credit card information, the information is secured and stored at Moneris.
13. Click Make payment to complete the transaction. The transaction will be confirmed and an invoice will be sent by email.