How can I change my package ?
You have already place an ad for your property but wish to change your plan?
1) Click on the button Management
For a free ad, you can republish it, by going into ads, my ads and details of your ad.

This will allow to see the data and statistics of your Ad. There you will see the option Republier and you can choose a new package.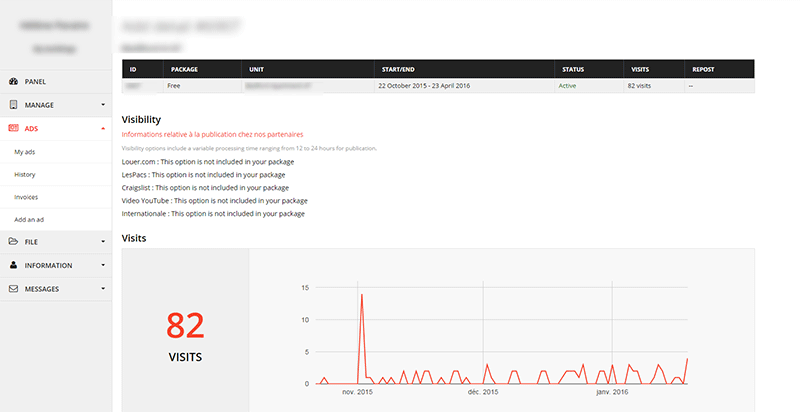 If you placed a paid advertisement you need to delete it and make a new one, but the remaining time for which you have already paid will not be refund. It is therefore advisable to wait until the end of the package. You can also choose a shorter package (for exemple; one week) if you are unsure of the package that you wish on your first purchase.
In the case of an advertisement for which you havent paid yet, and that is still on your cart, you can easily change your package by clicking the pencil icon to the right of your ad. Until paid, your ads and packages can be changed at any time.