Creating an account
1- To create a new account, you have to click on the ''Connexion'' button on the home page of Kangalou.com.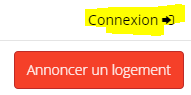 2- then click on « Create an account ».

3- You then have to fill the form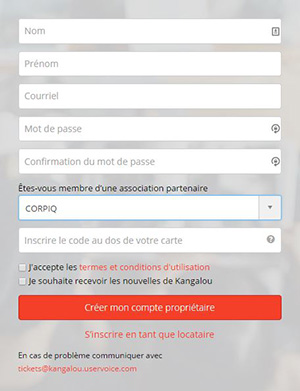 When you register, you will automatically receive an e-mail verification request. To proceed with the verification of the address, just click the link in the message.
Check your mailboxes. If you do not receive the confirmation email also check the Junk or Spam mail folder. Some e-mail providers set up automatic filters.
Tag words : Account, creation, validation, email